I am Too young to start investing
"I have just started working last year. I am too young to invest."
"I will invest once I have sufficient money. Right now my salary could barely survive by month end"
"Investments are for the later part of life. Let me enjoy now"
"I don't want to invest my hard earned money now, I will do it later"
I get to hear above statements from a lot of youngsters who are fresh out of College, earning handsome income and are hell bent on spending all what they earn month on month.
Yes, but isn't it true? Let me enjoy my earnings. I am a fresh pass out and I have a full 40 years of professional life ahead of me. I can take up investing later.
When you delay investments, you miss out on power of compounding
Albert Einstein is purported to have once remarked that the most powerful force in the universe is compound interest.
In simple terms, compounding is the financial equivalent of a snowball, rolling down the hill and gathering momentum as well as weight. More the ball rolls down, more weight it gathers in terms of the snow that get attached to it and more its momentum increases. By the time it reaches down the hill, it can well translate into a small avalanche. More the distance of travel, more is the impact of snowball.
Almost all personal finance websites/blogs and all financial magazines emphasize on power of compounding. If you start early, use compounding effectively, the end result could be a huge avalanche of money. The key is to start early and remain into the game.
I agree about the power of compounding. But I do not have spare money for investments. Many young professionals will not have any money left as the expenses are on the rise.
It is all about priorities. Since we know that most of the things in this world revolves around money, we have to give a certain level of priority to investments. "Pay yourself first" is the phrase widely used by financial planners across the globe. Instead of investing the money which is leftover after incurring all the expenses in a month, invest first and manage the expenses with the leftover money.
Once you make this a habit, you will become more responsible towards your finances.
And when you start young, you can amass wealth easily as you are giving time to your investments and supplementing your investment corpus by adding certain amount month on month.
I agree. But how to manage the expenses? Inflation is high and cost of living is rising rapidly month on month. If I invest my income then from where will I get money to pay utility bills and shop for groceries?
You don't have to invest your entire monthly income. Take out say around 20% of your after tax income and invest every month. Manage your monthly expenses with the rest 80% of your  monthly income. Make use of the tools like Excel sheets for your benefit. Budget your expenses, cut down money leaks, increase your invest-able income and invest diligently.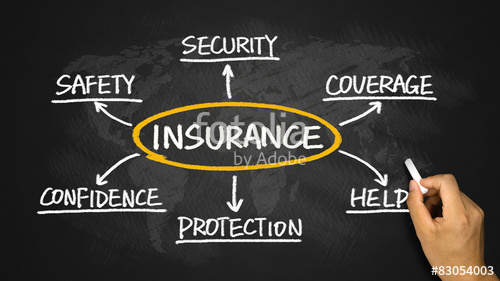 Ok understood. Can you simplify this for me step by step?
There is no one sure shot formula for investments. But everything works on certain simple principles
Start early – this will give you sufficient time to grow your money.
Delaying investments? It can cost you DEARLY

Budget your expenses.


Making a simple budget to improve your personal finances
A simple budget can save you from 5 big troubles
Spend less than what you earn

Invest your savings through proper diversification – consistently month on month


Why I need diversification of investment?

Cover yourself for any eventuality through health insurance and life insurance


Why you need Insurance ?

Have adequate emergency fund


What is an emergency fund? And why you should have one?

Don't get into debt trap


Consumer Debt & personal finance

Don't indulge in buying stuff


Financial success : It's not about the Stuff you gather

Bottom line is – it is your own money and you only have to take care of it.
Personal finance is not a rocket science but it requires your careful attention on money matters in your day to day life.
Happy Investing !!!